10 spots available! Starting September 1st
Are you interested in starting my 3 month (12 weeks) program? Then enroll now and claim your spot!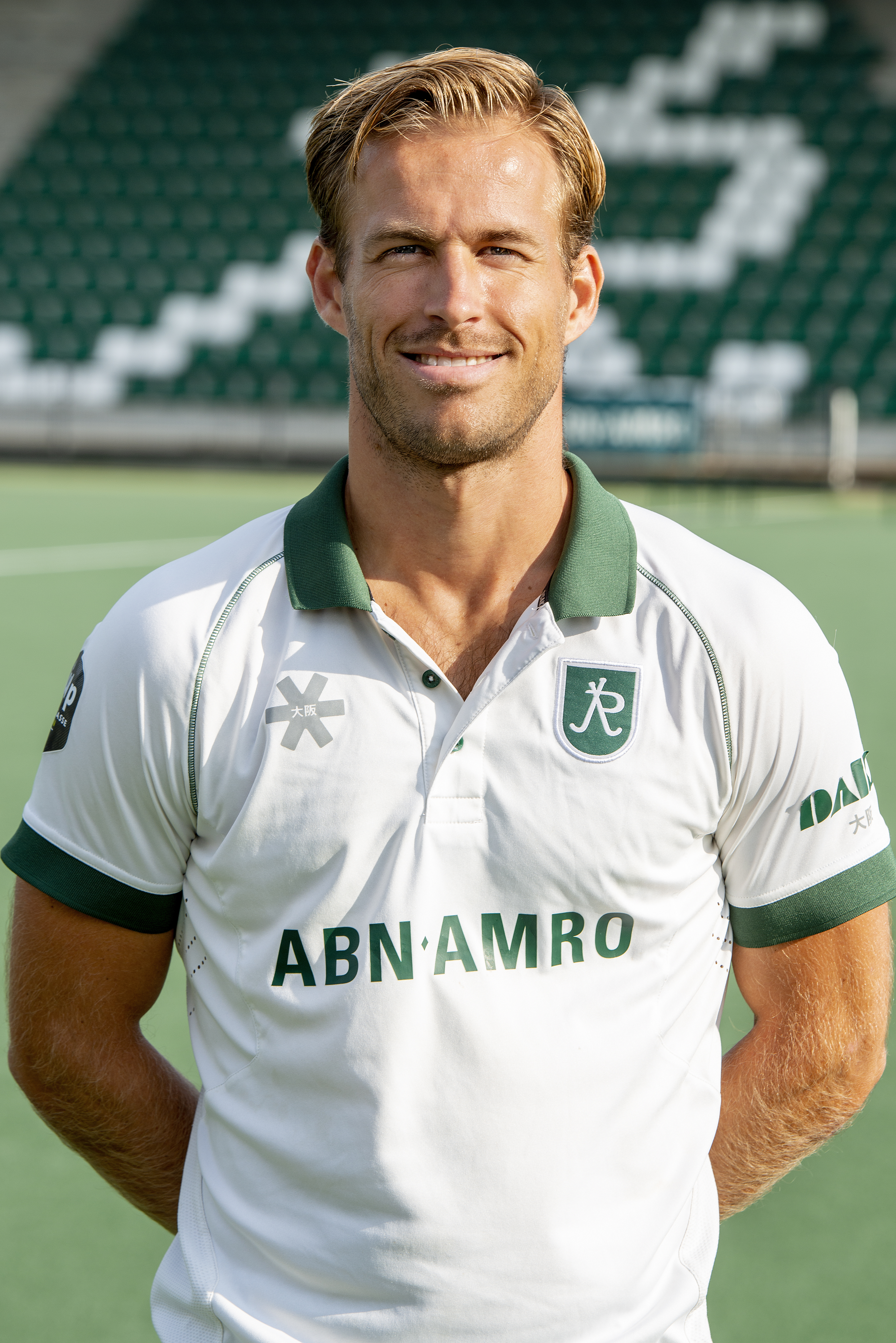 Meet your personal coach & mentor

Hi, my name is Jeroen Hertzberger, three time Olympian and player for Rotterdam Hockey Club. I have played over 260 caps for Holland in 14 years and won multiple gold medals. I am 37 years old and a father of 3 kids. I love hockey and i want to use my 20 year experience as a high performance hockey player to help the next generation to maximize their potential. My strength has always been my mental strength. The most important thing in my opinion to reach your full potential. I look forward to working with you for a period of 3 months to help you become the best version of yourself! Also, having so much fun along the way!

Work with me for 3 months and reach your full potential. I am going to help you develop your hockey skills, mindset, self confidence and any other aspect of high performance sports you want to focus on.
Weekly exercises
3 Facetime/Zoom calls
Fulltime Q&A
Personal development program
Video Analysis & Feedback



What will the 3 months be like?
Week 1:
Zoom/Facetime call 1
Introduction and Goal Setting:
We will have a Zoom call to discuss current skill level, strengths, areas for improvement, and set specific goals for the mentorship program.
Video Analysis:
Player records and submits a video of their field hockey skills for me to review and provide feedback.
Week 2-4:
On-field Exercises 2x a week:
Player practices basic ball control skills, such as dribbling, passing, and receiving.
Focus on developing proper body positioning, hand-eye coordination, and stick control.
Week 5:
Zoom/Facetime Call 2: Skill Development Strategies:
I will share advanced techniques, strategies, and game scenarios.
Discus ways to improve decision-making and tactical awareness on the field.
Video Analysis:
Feedback on video's sent in.
Week 6-8:
On-field Exercises:
Player practices specific skills, such as aerial passes, reverse shots, and 3D skills.
Focus on developing versatility and proficiency in various technical aspects of the game.
Week 9:
Mental Strength and Game Preparation:
I will discus mental resilience, goal setting, and visualization techniques.
Provide guidance on pre-game routines, managing pressure, and staying focused during matches.
Video Analysis:
Mentee records and submits a video of their skill practice from the previous weeks for the mentor to analyze and provide feedback.
Week 10-12:
On-field Exercises:
I will work on improving your fitness and agility through drills like shuttle runs, ladder exercises, and cone drills.
Focus on building stamina, speed, and overall athleticism.
Week 13:
Zoom/Facetime Call 3: Final Assessment and Reflection:
We will have a final Zoom call to evaluate progress, discuss achievements, and reflect on the mentorship program.
By spacing out the Zoom calls to once a month, it allows for more time between sessions to practice and implement the guidance provided by the mentor. The on-field exercises and video analysis remain consistent throughout the program, providing a structured framework for skill development and improvement.
Regards,
Jeroen


Check out the other online courses that you can enroll to!
Check your inbox to confirm your subscription